To start playing our great online casino games you first have to download the Club Dice Casino. It is free and safe. The downloaded software has over 50 games and is quick and easy to download. If you are not sure about how to do it, then please follow the instructions below.

Click "DOWNLOAD NOW" to start installing the Club Dice Casino
Click on "Run" (or "Open").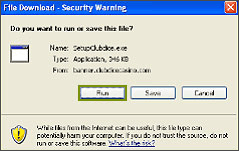 Click on "Run" (or "Open") again.
In some versions of Windows this window will not appear.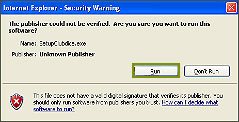 The Club Dice Casino download window will now appear, followed by the installation window.
Click "Install".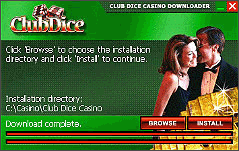 The License Agreement window will appear.
Click "Accept".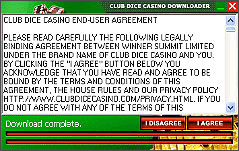 You can now choose "Play Real Money" or "Play for Fun", after which you will be asked to provide your details in order to create an account.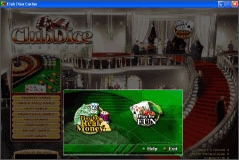 During the Club Dice Casino installation, the casino icon will be placed on your desktop. This makes it easy for you to access the casino games. You just need to Double-click on it to enter the casino. So the next time you want to play at our casino, simply click on the Club Dice Casino icon on your desktop, log-in and then start playing. If you experience any problems with the installation or registration of your casino account, please contact our Customer Support team.